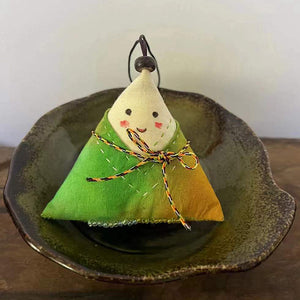 Zongzi means sticky rice dumplings, we usually eat it on the Dragon Boat Festival is to commemorate Chinese great patriotic Poet, QuYuan.

This Zongzi seems that it wanted to talk to you.

Material: Cotton, thread and hand dyed fabri.
Size: 10cm.


Slight difference might occur because of each one is hand-sewing and unique.

It will be shipped out within 5-7 business days after order by China EUB. If you choose quicker shipping way, it will cost more.

Please feel free to message me if you have any doubts.