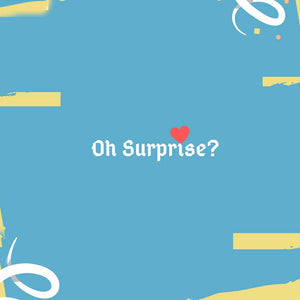 Would you like to take a risk to challenge this surprise? The surprise will include two bracelets, a choker, a pair of earrings. You won't know what you will exactly get until you receive it. The items will be responsibly chosen by myself after you purchase. Maybe they are new items before uploading. It may give you 100% surprise if they are the ones you love. But I'm not responsible that if they are not the ones that you like considering every one has different taste.
A kind remind: Leave a note and tell me what colors you like if you can. If you are getting it for someone else, and want me to write a letter, tell me what words.
About this surprise, refund and exchange not accepted but if there is any quality problem, I will be responsible for it.